"Big Success" Moments and Why They Matter
A few weeks ago I had a HUGE success moment with one of my dogs, Wakey. I was at the park with my four-year-old daughter, and (of course) she wanted to walk the dog. With some trepidation, I handed Wakey's leash to her. We had a LOVELY and relaxed walk! The leash was perfectly loose. I didn't have to take the leash back, even when other dogs and humans walked past us!
This got me thinking about "big success" moments. We put a lot of time and effort into training and sometimes we are STILL surprised by our dog's mastery under distraction. Some clients have recently shared their "big success" moments: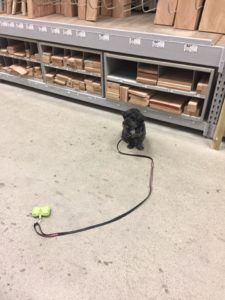 "When I took Monroe to Lowes to go shopping and I had to drop the leash to pick out wood and load the cart. He stayed on place perfectly."
Katy Leach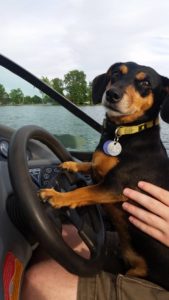 "Rudy ran from our yard and chased children on bikes. Now he keeps himself busy watching for chipmunks and is not bothered by the kids riding by. He doesn't react to children who are calm and quiet and we can politely walk by them in Rural King while shopping."
Brenda Stephens
"The time when I opened the gate and Wrigley never left the yard!!! I use to have to chase him (along with multiple neighbors) because he would bolt at the slightest hint of the gate opening. Now it is wonderful not having to worry every time a neighbor kid comes over that I'm going to lose him!"
Sarah Chapman
These success moments are important because they encourage us to keep practicing. It's a powerful feeling when you see that all of your hard work is paying off. With every "big win," you trust your dog a little more. And that team relationship… that's what it's all about!